2022-23 Season celebrates Friends & Family:
A spectacular series of concerts celebrating musical families and friendships, from the past and present.
St. Wendelin Church in Tremont
2281 Columbus Rd., Cleveland, OH 44113
All concerts are free and open to the public (donations appreciated).
Please join our mailing list for exciting news and updates from Arts Renaissance Tremont.
Arts Renaissance Tremont (ART) has enriched the cultural landscape of Cleveland's Tremont neighborhood since 1991. ART concerts have become a musical destination for ALL of Greater Cleveland to celebrate, providing the opportunity for everyone to experience Northern Ohio's finest live performance. ART attracts thousands to hear world-class local musicians – providing a forum for exceptional pre-professionals, conservatory faculty and professionals from Cleveland's rich community of freelance artists and members of our renowned Cleveland Orchestra.

You make the difference!
Arts Renaissance Tremont is a 501 (c) (3) non-profit, tax exempt organization incorporated in Ohio. Concerts are possible largely through your generous support. All donations help cover production expenses.
Help ART continue "giving voice to great music."
Please donate today!
Renaissance Fund contributions of $50 or more are acknowledged in our concert program. All gifts are greatly appreciated!
All concerts are free and open to the public (donations encouraged). Programs subject to change without notice.

…prefer Tremont to center city – nice and friendly; Sunday afternoon is a great time; love the auditorium seating; musicians are always fabulous; have told friends, who now also attend.
…an enjoyable way to spend a Sunday afternoon; I believe in bringing fine art to the masses – thank you for continuing to provide this service.
…consistent – amazing – top drawer! Every aspect – from the venue, acoustics, artistic excellence, to the pleasant post-concert reception – is top notch!
…creative, fun, beautiful. We travelled an hour to see this; are happy to support this quality program. Thank you!
…always enjoyable – outstanding music – a wonderful community resource.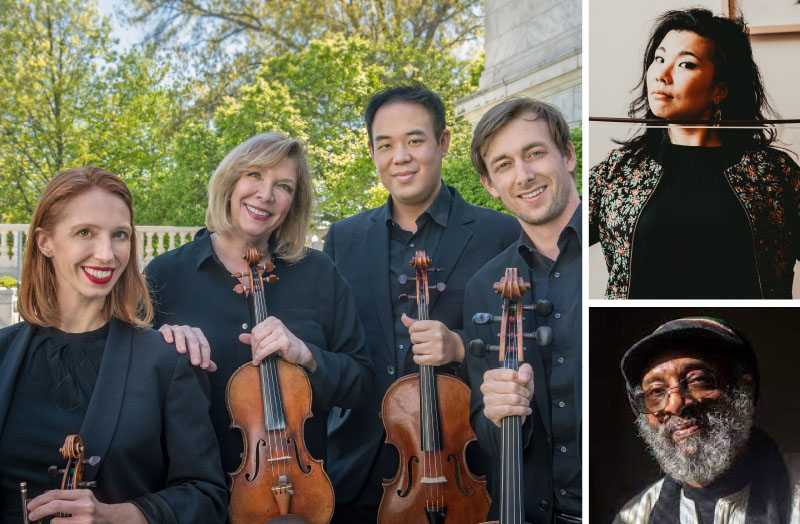 Sunday, September 24, 2023
|
4:00 pm
Cavani String Quartet with Ayane Kozasa, guest violist and Mwatabu Okantah, poet
At St. Wendelin Church in Tremont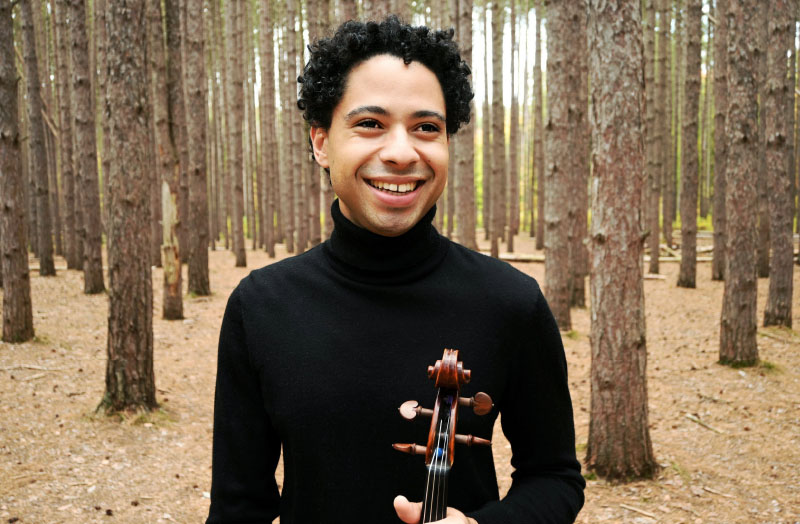 Sunday, November 19, 2023
|
4:00 pm
Jordan Bak, violist
At St. Wendelin Church in Tremont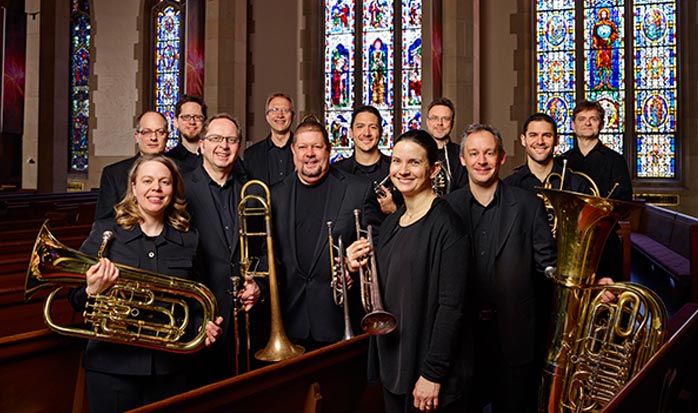 Friday, December 15, 2023
|
7:00 pm
Burning River Brass
Holiday Concert
At St. Wendelin Church in Tremont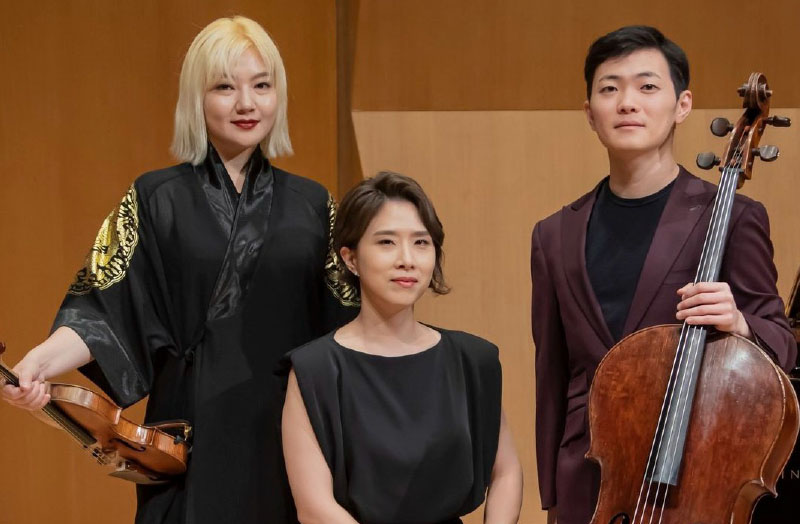 Saturday, February 17, 2024
|
4:00 pm
ART BENEFIT CONCERT
Trio Seoul
Jinjoo Cho, violin
Brannon Cho, cello
Kyu Yeon Kim, piano
At St. Wendelin Church in Tremont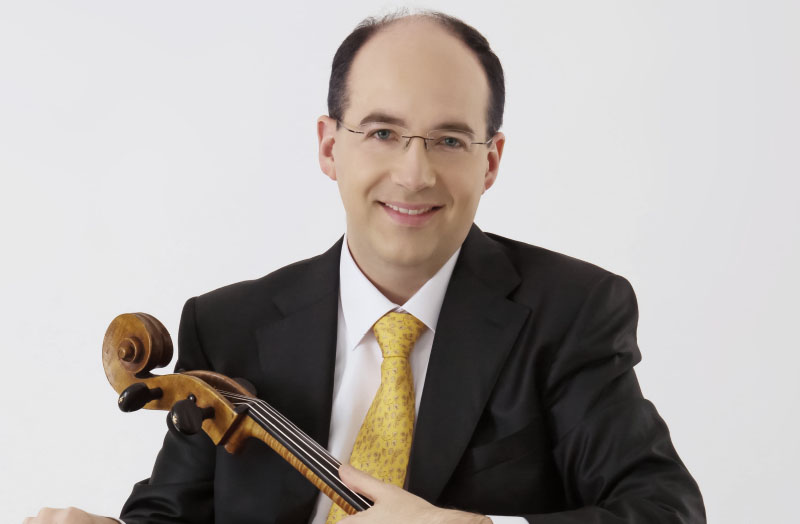 Sunday, March 24, 2024
|
4:00 pm
Mark Kosower, cello
At St. Wendelin Church in Tremont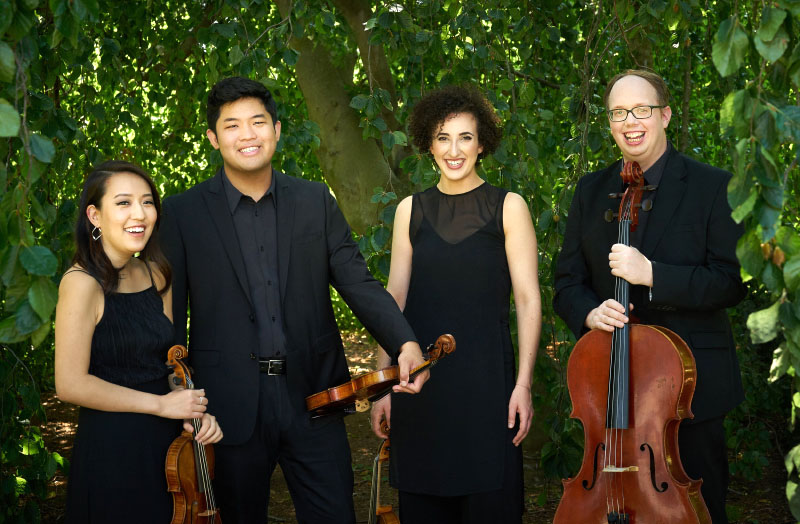 Sunday, May 5, 2024
|
4:00 pm
The Verona String Quartet
At St. Wendelin Church in Tremont