26th Season
7pm, Friday, August 19, 2016
The Cleveland Jazz Orchestra in Lincoln Park
Paul Ferguson, artistic director / Helen Welch, vocalist
An "Arts in August" presentation with Arts Renaissance Tremont, Cleveland Jazz Orchestra and Tremont West Development Corp.
Music of John Coltrane, Herbie Hancock, George Gershwin, Irving Berlin and a little Dixieland.
Concert location is in front of the Lincoln Park gazebo / concert is FREE!
---
3pm, Sunday, October 2, 2016
Mark Kosower, cello / Jee-Won Oh, piano
Music of Schumann, Beethoven, Dohnányi, Brahms, Ginastera and Rostropovich
---
3pm, Sunday, November 13, 2016
Shuai Wang, piano / Luke Rinderknecht, marimba / Robert Nicholson, cello
Music of Paul Lansky, Hannah Lash, Astor Piazzolla, Geoff Sheil and Béla Bartók
---
7pm, Sunday, December 18, 2016
AND 7pm, Monday, December 19, 2016
Burning River Brass
---
3pm, Sunday, February 19, 2017
Members of the Amici Quartet & Christina Dahl, piano
2pm

– program preview with Donald Rosenberg
Takako Masame, violin / Miho Hashizume, viola / Ralph Curry, cello / Christina Dahl, piano
PROGRAM:
SCHUBERT: String Trio in B flat Major, D. 471, fragment
BEETHOVEN: String Trio in G Major, Op. 9, No. 1
BEETHOVEN: Piano Trio in E flat Major, Op. 1, No. 1
Note: Apologies, but due to unforeseen circumstances, this program represents a change from the originally scheduled Amici String Quartet concert. The Amici String Quartet will resume their complete Beethoven quartet series in the 2017-18 ART Season.
---
3pm, Sunday, March 19, 2017
BACH Birthday Celebration!!
Ivan Zenaty, violin
PROGRAM: E Major Partita, BWV 1006 / G minor Sonata, BWV 1001 / D minor Partita, BWV 1004
---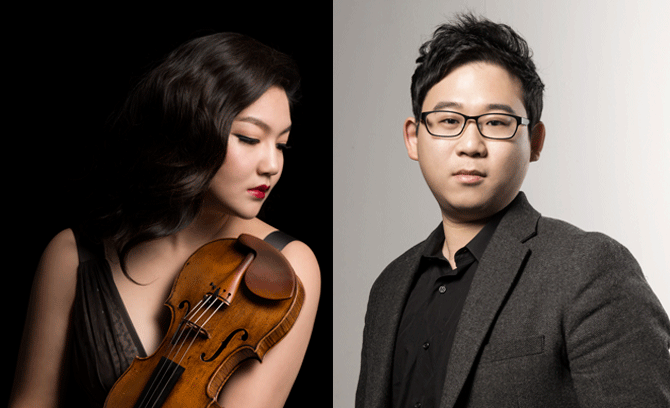 3pm, Sunday, April 23, 2017
Jinjoo Cho, violin / Hyun Soo Kim, piano & Friends
Music of Schulhoff, Britten and Dvořák
---
3pm, Sunday, May 7, 2017
Barrick Stees, bassoon / the Mosa String Quartet
James Thompson & Brian Allen, violin
Christine Wu, viola / Anna Hurt, cello

P R O G R A M:
Schubert: Quartettsatz in C minor, D. 703
Ravel: String Quartet in F Major
~ the Mosa String Quartet
Miguel del Aguila: Malambo, Op. 115
Miguel del Aguila:​ Nostálgica​, Op. 60​
​​ ~ Barrick Stees and the Mosa String Quartet